La Femme prom dresses won "The Trendsetting Prom Dresses of the Year" award by the Nation Prom Association and have been featured in all of the top prom magazines!
A current trend we have been exploring with our designs is the combination of sequins and sheer chiffon. We have several styles including 18869 and 18898 that have a sheer chiffon layer over the sequined fabric. It creates an enchanting subtle sparkle that will make you feel like a celebrity!
This season La Femme has hundreds of color combinations and patterns to choose from. There are a variety of fabric shades in all colors including blue, purple, pink, green, gold, silver, red, yellow, orange, black, brown, nude and white. Prints vary from leopard, chevron, floral, stripes and lace. We have also included many designs using vibrant ombre dyed fabric. Style 18525 is a truly stunning style with beaded criss-cross back and a beautifully ruched bust.
Along with the array of colors there are over 400 new designs with all types of bodice styles and detailed backs. From the strapless sweetheart to a deep V, long dresses to short dresses, you are sure to find a style that suites you for your event!
If you want more "behind the scenes" information and updates from La Femme Fashion, follow us on our Facebook Fan Page, Instagram, Twitter and Pinterest. We love to provide styling tips via Polyvore, featured designs of the week, and other fashionable news!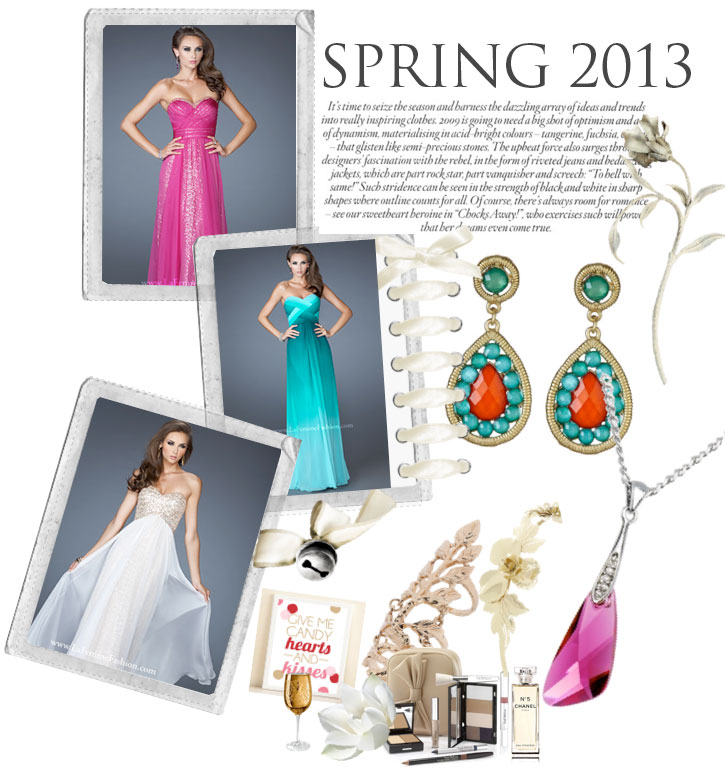 xoxo,
La Femme