Wedding bells are ringing and summer wedding season is officially in full swing! If you're anything like us girls over here at the La Femme HQ, you have a long list of weddings to attend in the coming months to balance between work, the gym, your social life, and everything else life is throwing at you. We wanted to help all the busy girls out there by giving you a rundown of the best wedding guest dresses you can get at La Femme to take the guess work out of what to wear when the day of the event comes. We also put together a quick dos and don't list to reference when shopping for wedding guest dresses!
DO think about the location of the wedding. What you wear to a beach wedding could differ from what you wear to a wedding held in a church and so on. Weather plays a role in this tip too!
DON'T wear white. This one is obvious but needs to be said! White, ivory, pearl, and eggshell and even overly pale pinks are all colors to steer clear from when attending a wedding. A good tip to follow is if you're on the fence about the color of the dress, DO NOT wear it.
DO choose a comfy dress! (we have you covered on this one!) You don't want to be tugging and pulling at your dress all night, but instead, want to be comfortable and confident as you spend the night celebrating love!
DON'T choose anything too tight or revealing. This is, after all, a wedding and not a night out on the town with your girlfriends, Be mindful of the occasion and of the other guests who will be in attendance and dress accordingly.
La Femme Wedding Guest Dress Style 25503 - this gown is perfect for a fall wedding in a more formal setting.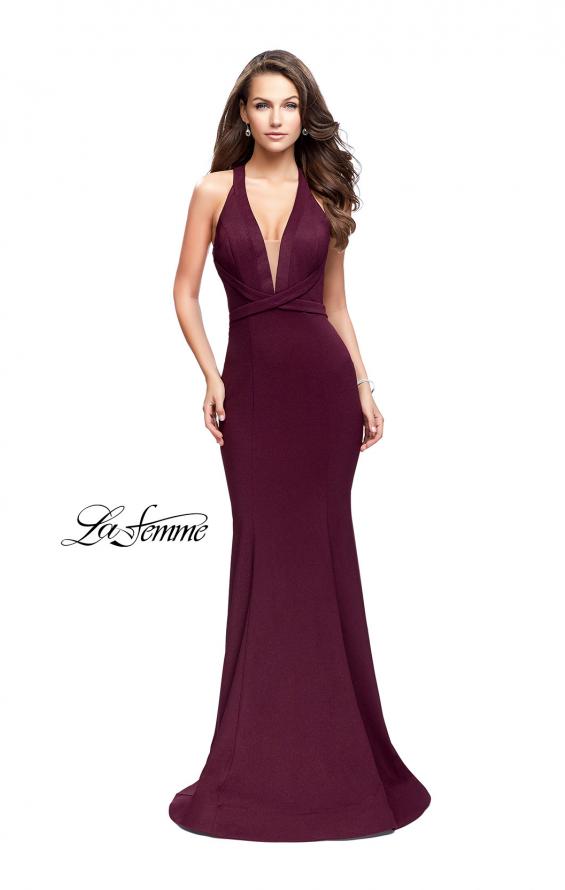 La Femme Floral Print Dress Style 25900 - this floor length maxi dress features a beautiful print design and is perfect for an outdoor wedding anywhere!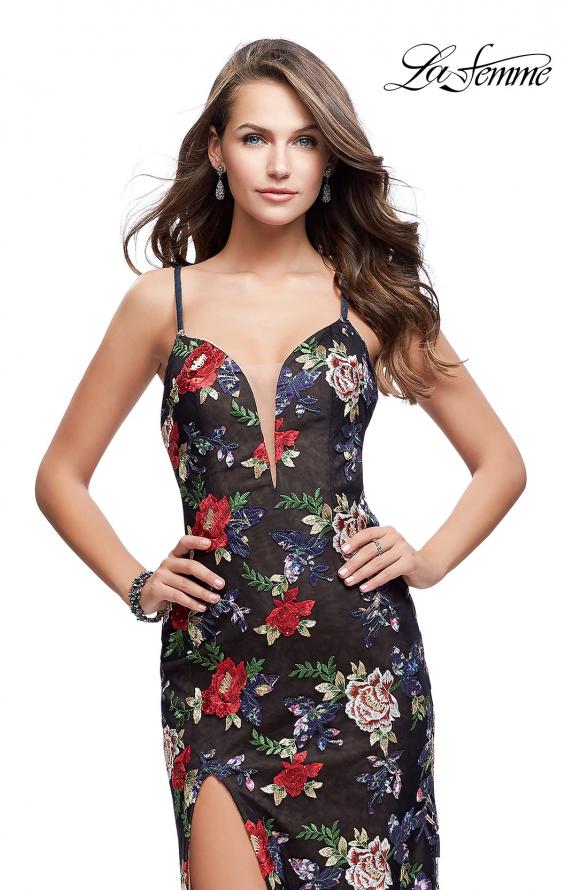 La Femme Red Long Dress Style 25476 - this off the shoulder long dress offer coverage and comfort! You will easily be able to dance the night away in this red dress.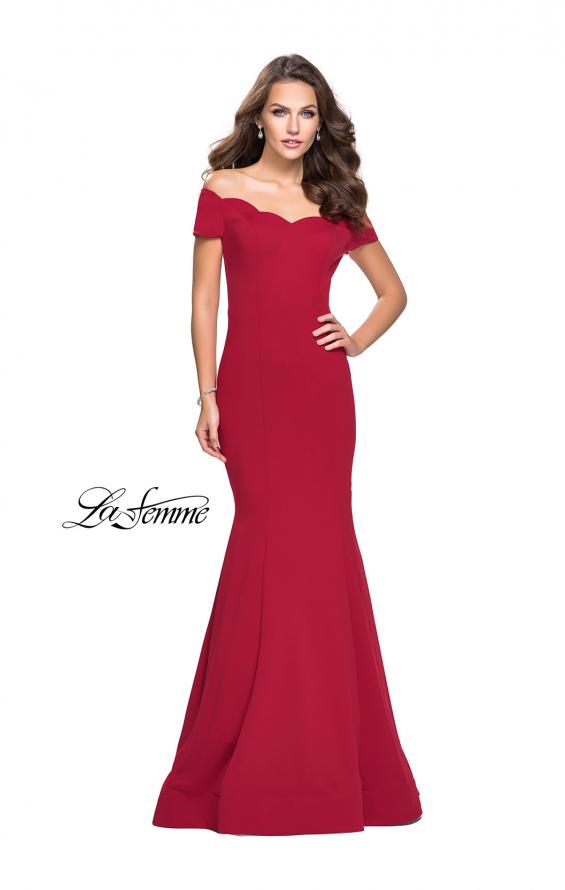 La Femme Short Dress Style 26629 - this dress is short in length and features a new on trend neckline - perfect for a summer or fall wedding!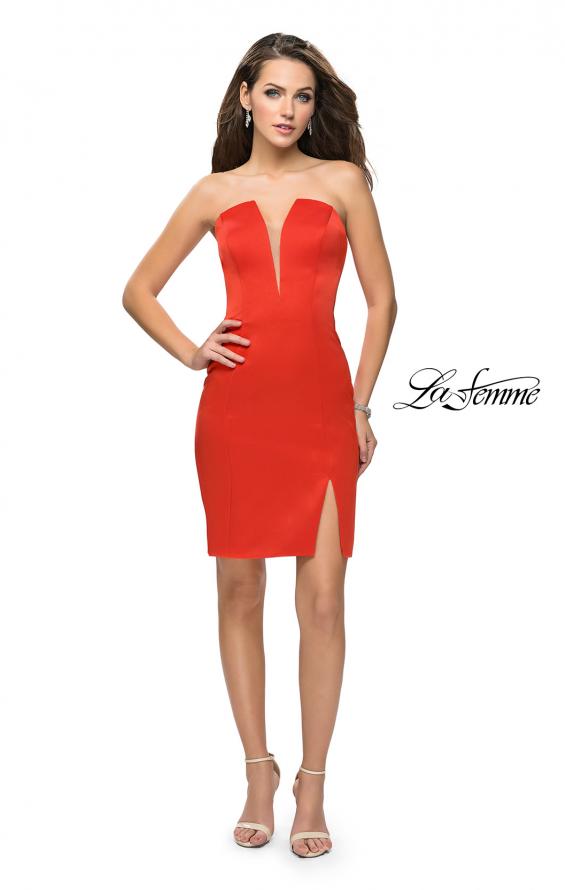 Deep V Neckline Short Dress by La Femme Style 26657 - another short option that features beaded straps and can be dressed up or down depending on the wedding!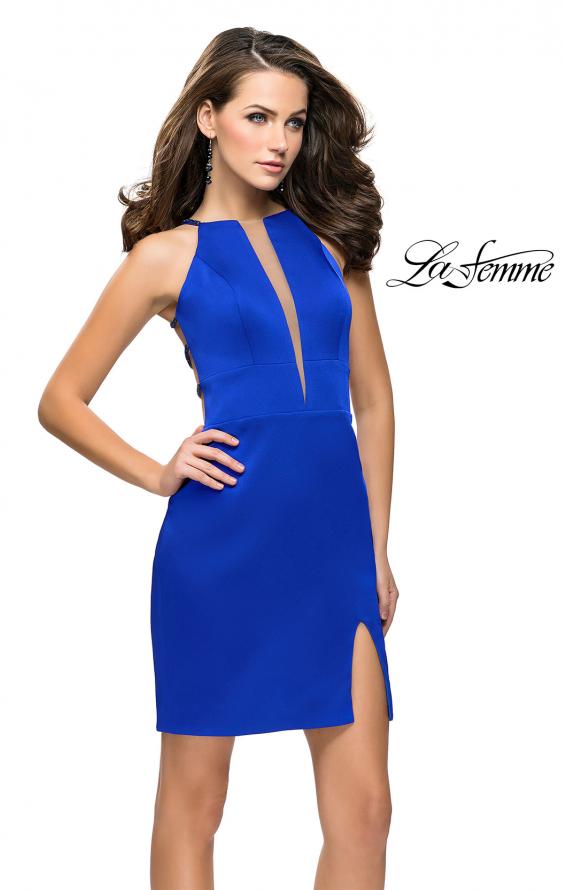 La Femme Long Satin Dress Style 26017 - a versatile gown that comes in several colors and can be worn to any wedding or upscale event!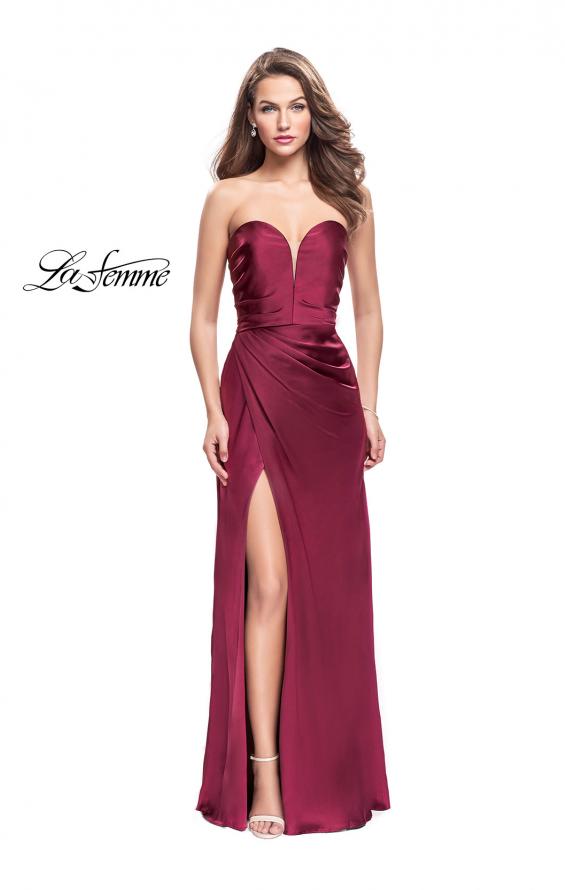 Want more updates from La Femme? Follow us on social media here:
Instagram:  @lafemmefashion  
Twitter: @lafemmefashion  
Facebook: La Femme Fashion
Snapchat: @lafemmeprom